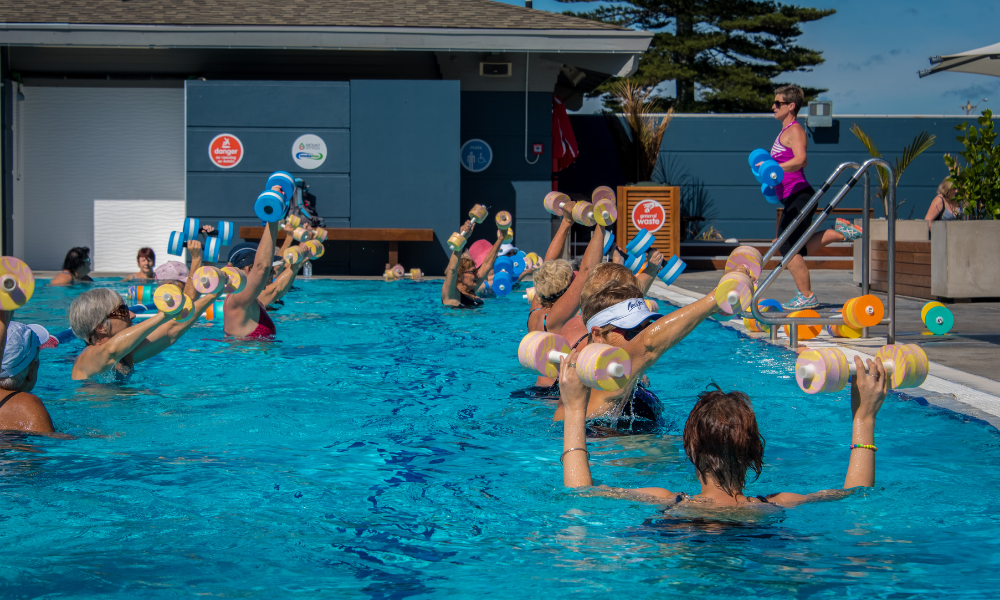 The Mount Hot Pools Aqua Resist class is an hour long full body workout focused on strength balance co-ordination and cardiovascular fitness.
The water provides the resistance or assistance to encourage functional movement patterns for restoration, preparation or rehabilitation.
Suitable for everyone, tailored to individual needs, the more you put into the class the more benefit you gain!
Max 16 per class and bookings are required.
First class free for Residents!
Contact Name: Kate Gillingham
Phone: 027 241 9084
Email: kate@aquaresist.co.nz
More Info
When
Tuesday: 7:45am – 8:45am &
8:45am - 9:45am
Wednesday: 7:45am - 8:45am
Thursday: 7:45am – 8:45am &
8:45am - 9:45am
Friday: 7:45am - 8:45am
Where
Mount Hot Pools
Price
$15.00 per class, concessions and term fee options available